Car Thieves Using New Technology in Illinois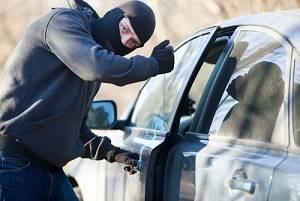 As wireless technology becomes omnipresent in our cars and our homes, thieves are taking advantage to steal vehicles and sometimes much more. Law enforcement, homeowners, and car dealerships alike are trying to keep up with new ways of accessing cars in driveways, garages, and sales lots. Motor vehicle theft or even just possessing a stolen vehicle could result in felony charges. If you are facing auto theft charges, it is time to call an experienced defense attorney.
Illinois Car Thefts Being Aided by Key Fobs, Garage Door Openers
There are several different techniques being used by thieves to either gain access to a motor vehicle then start it using wireless technology.
Basic key fobs are being used to remotely start cars and then drive them straight off a dealership lot. Thieves are either breaking into dealerships to access the key fobs or dragging the safe that contains the keys close enough to the cars to gain entry and start the vehicles. Once the car is started, they can reprogram a different fob to pair with the vehicle.
Some thieves are breaking into cars in driveways to use the pre-programmed garage door openers inside. Once the garage is open, thieves have access to everything inside and sometimes even an easy entry into the house if there is an unlocked door.
Other thieves are using a device known as an amplifier, which can be used to pick up the signal from a key fob left inside a house. The signal is then sent to a smartphone or tablet, which can be used to start the car. Law enforcement warns against storing your keys close to the front of the house to make it harder to amplify the signal or keeping your keys in a metal box or even wrapped in aluminum foil.
Contact a Kane County Vehicle Theft Defense Lawyer
If you have been accused of motor vehicle theft, it is essential that you call an experienced Elgin car theft defense attorney to represent you. The felony charges you could be facing include jail time, fines, and restitution, not to mention the damage a felony can do to your future employment or education outlook. At The Law Office of Brian J. Mirandola, we will learn all the details of the case and build a strong defense for you. Many accusations of car theft result from a misunderstanding about permission to use a vehicle. Call us at 847-488-0889 for a free consultation today.
Sources:
https://www.ilga.gov/legislation/ilcs/fulltext.asp?DocName=062500050K4-103
https://wgntv.com/crime/doorbell-video-thieves-use-tech-device-to-steal-keyless-suv-in-elmhurst/
https://abc7chicago.com/stolen-car-theft-dealership-schaumburg/11812064/