The Most Common Traffic Violations in Illinois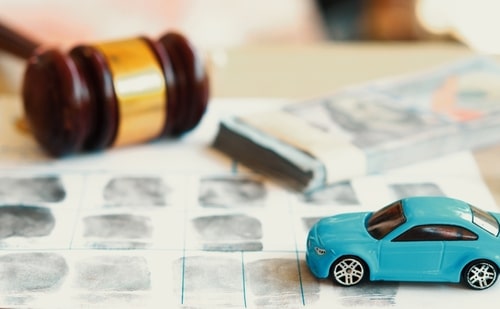 Traffic violations are a common occurrence in the state of Illinois and the country as a whole. But which infractions are the most common, and what penalties are you likely to face when charged? When staring down charges for traffic violations, you must understand your rights and secure an experienced defense attorney to defend you.
Speeding
It is quite the obvious entry to the list as it is the most common traffic violation you will come across in Illinois. Obeying the speed limit can prevent you from being pulled over and slapped with a speeding ticket. Speeding puts both you and others on the road in potential danger. The side effects could be deadly for all parties involved.
Illinois has two different types of speed limits: basic and absolute. The basic concerns speed limits in specific road conditions such as rain storms or icy roads. Absolute is the typical maximum speed limit imposed on the posted speed limit signs.
A Class A misdemeanor for driving 35 or more miles per hour (MPH) over the speed limit is the maximum penalty a driver will receive for a speeding ticket alone. This charge can see the defendant in prison for up to one year, possibly including a $2,500 fine in addition to 50 points on your driver's license.
Failure to Stop (Red Light or Sign)
Failing to stop, rolling stops, and running red lights are petty offenses that are all common traffic violations in Illinois. Motorists must come to a complete stop at a sign or red light before reaching the nearest stop line, intersection, or crosswalk. Unless strictly prohibited, the same action must be taken when attempting a right turn at a red light or stop sign. The penalties for a failure to stop traffic citation include 20 points on your driver's license and up to a $120 fine.
Failing to Signal
Forgetting to signal to other drivers your intent is very common on the road. However, not signaling for a turn or lane switch can land you in hot water. This is especially true on freeways and highways, as switching lanes is especially dangerous. Drivers are required by law to provide notice via signal no less than 200 feet away from your intended turn or lane switch. Like failure to stop, failing to signal is a petty traffic violation that results in a fine and points on your license.
Contact a Kane County, IL Traffic Violations Attorney
No matter what traffic citation charge you may face, it is important to consult an Elgin, IL traffic violations defense lawyer as soon as possible. A skilled lawyer, like one from the The Law Office of Brian J. Mirandola, can provide invaluable advice and a solid defense for your case. Contact the office at 847-488-0889 for a free consultation.