Understanding Scott's Law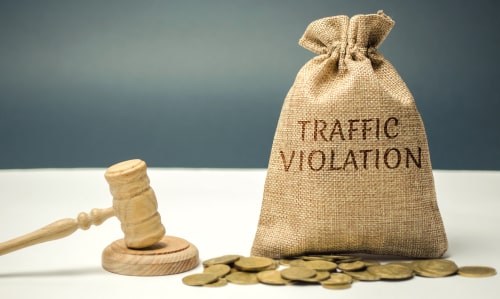 Scott's Law has been in effect since 2002, yet some individuals still may not fully understand it and the penalties they can face when violating the traffic law. Illinois continues in its attempt to educate drivers on the proper procedures regarding Scott's Law and the safety of emergency responders, even implementing a change to the law in 2017 to apply to all vehicles displaying flashing emergency lights. Violating Scott's Law can carry minor to severe penalties, depending on the offense. A strong lawyer committed to defending your rights will help you better understand the traffic violations you face and how best to defend yourself against them.
What is Scott's Law?
Scott's Law, also called the "move over" law, requires drivers to proceed cautiously when passing stopped emergency vehicles by slowing down and switching lanes to avoid a collision with the vehicle or any individuals in the area. The emergency vehicles should display alternating flashing yellow, red, red-and-blue, blue, or red-and-white lights to indicate they are authorized emergency vehicles.
The law is called "Scott's Law," as it was named after Chicago Fire Department Lieutenant Scott Gillen. Lt. Gillen was struck and killed while assisting in the scene of an accident. The law was enacted to help protect emergency personnel and first responders who are stopped along the side of the road in official duties.
What Are the Penalties For Violating Scott's Law?
Senate Bill 1913 saw an increase in potential penalties for violating Scott's Law. Perpetrators could face community service in addition to the following penalties:
A fine of up to $10,000
Driver's license suspension
Potential jail time for either damage to a vehicle or a death or injury occurring to another person
Scott's Law is considered a petty offense. Still, because the penalties have the potential to be severe, it is crucial to get the best possible traffic violations lawyer you can find. You are facing a potential permanent mark on your driver's license, which could see your insurance rates raised and potential issues with your license moving forward.
Contact an Aurora, IL Traffic Violations Defense Attorney
Wrongful citations for traffic violations, including Scott's Law, are common. To better fight the charges against you will require an experienced Kane County, IL traffic violations defense lawyer. The The Law Office of Brian J. Mirandola has many years of experience handling traffic violation defense cases for its clients. Schedule a free consultation today by calling the office at 847-488-0889 and receive qualified legal counsel ready to help make your traffic issues disappear.