What to Expect at a License Reinstatement Hearing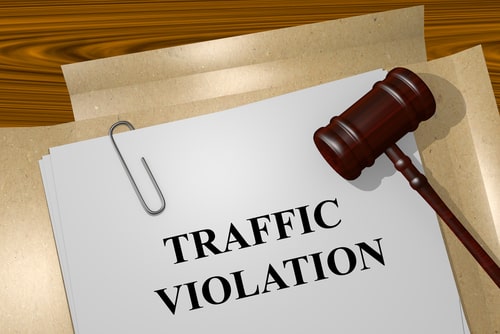 Your license may face suspension or revocation when certain traffic violations are committed. As long as your license remains eligible for reinstatement, a reinstatement hearing may be required to lift the suspension or revocation of your license. A license can be suspended or revoked for many things, including speeding, driving under the influence (DUI), and reckless driving. Having an experienced attorney in your corner who understands the laws and charges you are facing is your best chance at getting your license reinstated.
What is a Formal License Reinstatement Hearing?
Formal hearings are contested proceedings where an opposing attorney represents the Secretary of State. This attorney is referred to as a hearing representative. These hearings are for the reinstatement of suspended and revoked driver's licenses or driving privileges. The driver can and should have legal representation in a formal license reinstatement hearing as they face both direct and cross-examination. Proper preparation and presentation are the keys to a case that does not wish to end in a denial of relief result.
Formal License Reinstatement Preparation
Expect a lengthy process, as there are specifics that need to be addressed to ensure proper and adequate preparation. In the case of a DUI, you will need to obtain a drug and alcohol evaluation showing the history of symptoms and treatment. This evaluation must be error-free and memorized to help in your case better. Use the time with your evaluator to ask questions to understand everything in the documents and what you need to know during the hearing.
The hearing officer or judge will know your drinking and substance use history and look to use it against you. You should remain consistent and truthful throughout the hearing, as any inconsistencies or lies that pop up will likely be caught.
A hearing officer will ask many questions about your past, including criminal records, current and past substance abuse, your support system for getting back on track, and other questions regarding the reason for your license suspension or revocation. Again, remain truthful and consistent in your answers and ensure you come adequately prepared for any questions the hearing officer may have for you.
What To Demonstrate to the Hearing Officer
Depending on the offense that saw your license revoked or suspended, there are a few things worth demonstrating at the hearing. Present the court with proof of both of the following:
You no longer have or are currently seeking treatment for your substance problem
You are not a threat to public safety
Contact a Kane County, IL Traffic Violations Lawyer
You should be as prepared as possible for a formal reinstatement hearing. An experienced Elgin, IL, license reinstatement hearing attorney can help with preparations and ensure you understand what is needed. Contact the The Law Office of Brian J. Mirandola at 847-488-0889 today for a free consultation to go over your impending license reinstatement hearing.