Five Sneaky Financial Moves That Can Land You in Hot Water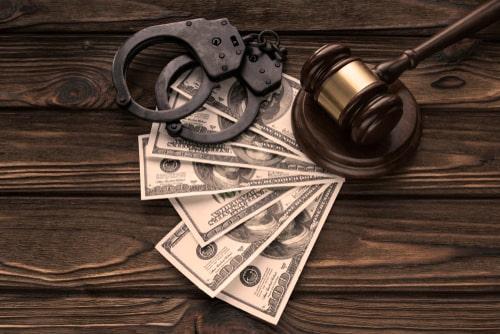 Illinois takes a firm stance against fraud, leaving no room for deceptive practices. From businesses to individuals, the state leaves no stone unturned when it comes to safeguarding the sanctity of transactions. In the intricate world of finance, some actions might seem inconspicuous, but forgery and deceptive practices pack a punch when it comes to legal repercussions that go beyond monetary fines and jail time. Imagine being turned down for loans due to a criminal record or facing roadblocks while trying to secure a rental. In this blog, we will take a closer look at financial moves that can lead to trouble.
Keep Your Finances on the Right Track
Whether it is altering information or misrepresenting the facts, these moves are considered deceptive practices and they are against the law in Illinois. Here are five forms of trickery that come with serious legal consequences:
Forged checks – If you scribble someone else's name on a check without their consent, you are dancing on the edges of fraud.
Closed account checks – When checks spring from closed accounts and you knowingly sign and send these checks out, it could be considered fraud.
Misrepresentation – When it comes to loan applications, honesty is the best policy. Exaggerating income, faking employment, or misrepresenting assets are considered lies and they come with a price far from a loan approval.
Manipulating mortgage documents – A fake paper trail or crafting fictitious personal information for loan applications can lead you straight into a web of legal consequences.
Fraudulent credit card applications – Applying for a credit card on someone else's behalf without their knowledge is deceitful and it could also pave the way for identity theft troubles.
Legal Ramifications
Illinois does not take kindly to those who manipulate the truth for personal gain. Defrauding anyone, be it a business or a person, through forgery and deceptive practices is a criminal offense in the state.
Engaging in these types of illegal activities can lead to severe legal ramifications. You could face criminal charges, which range from misdemeanors to felonies, based on the severity of the offense and the amount of money involved. Alongside charges, hefty fines and the obligation to reimburse the aggrieved party may be imposed to rectify the damage done.
Depending on the gravity of the offense, individuals may find themselves on probation or facing imprisonment. Keep in mind that a conviction in such cases can stain your criminal record, affecting your reputation and future prospects.
Contact an Aurora, IL Criminal Defense Lawyer
If you are facing forgery charges and your reputation is on the line, you need a skilled Elgin, IL, criminal defense attorney. The Law Office of Brian J. Mirandola is committed to securing the best possible outcome in your case. Call 847-488-0889 for a free consultation.
Sources:
https://www.ilga.gov/legislation/ilcs/fulltext.asp?DocName=072000050K17-3

https://www.ilga.gov/legislation/ilcs/ilcs4.asp?DocName=081000050HArt%2E+4+Pt%2E+
4&ActID=2301&ChapterID=66&SeqStart=34800000&SeqEnd=35600000