How To Defend Myself From False Domestic Violence Allegations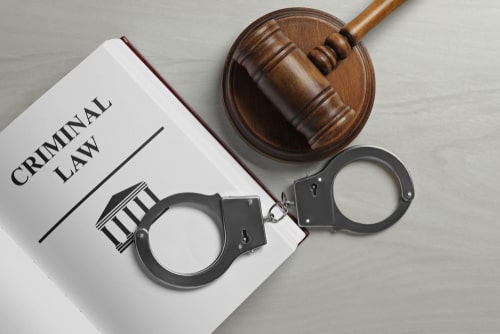 Domestic violence allegations carry a serious stigma that could follow a person for the rest of their life. Unfortunately, it is all too common that these allegations are false, adding insult to injury to an already destroyed reputation. To defend against domestic violence allegations, false or otherwise, it is important you know your rights. An experienced attorney can inform you of your legal options and provide a strong defense to these allegations in court.
What False Allegations Mean
Bogus allegations of domestic violence can pop up from anywhere. There are many situations in which a defendant could see false domestic allegations arise:
An abandoned former lover
A messy break-up
Custody dispute battles
Personal vendettas
You must recognize the seriousness of these accusations if you are to be able to defend yourself in the best way possible. Being accused of domestic violence can do irreparable harm to your reputation, your parent-child bond, and your professional career. They can even lead to restraining orders and a loss of parenting time.
What To Do When Being Falsely Accused of Domestic Violence
The first and most direct step to take to defend yourself from these allegations is to contact a criminal defense attorney. Make sure the attorney you choose has experience in similar cases to yours and that they have a steady and clean reputation. Check their website for client testimonials and read their attorney profile to understand what they can do for you better.
Once an attorney is secured, remaining calm is the next best thing to do. Being falsely accused will undoubtedly bring a lot of stress and turmoil down on your head, but it is important not to lash out and be able to think rationally. Please do not contact the supposed person accusing you in any way, regardless of how you feel or what you wish to say to them. Under no circumstances should you break a court-issued order of protection. Doing so would only harm your case.
Finally, provide all relevant information about the case to your attorney. Be entirely open and transparent, leaving out no details of your relationship with the accuser, your interactions with them, and any other information the attorney requests of you. It is in your best interest to cooperate as much as possible for your attorney to build the best defense they can on your behalf.
Contact a Kane County, IL Criminal Defense Lawyer
No one should have to go through false allegations of any kind. Unfortunately, it happens far too often. Get yourself a skilled Elgin, IL domestic violence defense attorney to help safeguard your rights. The The Law Office of Brian J. Mirandola can offer you guidance, legal advice, and a sound defense in court. If you are facing domestic violence charges, it would be in your best interest to contact our office at 847-488-0889 for a free consultation.