The Potential Consequence of Failing to Report a CDL Violation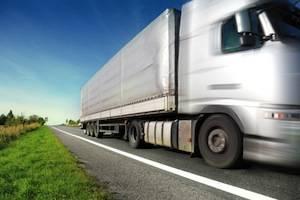 Commercial truck drivers are the backbone of America and they are held to stricter rules and regulations compared to other motorists on the roads. Dedicated truckers drive billions of miles each year, sometimes in and out of different states, to deliver everything imaginable. They spend countless hours behind the wheel and therefore it is only natural to wind up with a commercial driver's license violation. You may think that not telling anyone about a commercial license violation will get you home scot-free. But there are serious legal consequences for failing to report commercial license violations in Illinois.
Reporting Requirements
If you are a truck driver with a commercial driver's license or CDL and you are pulled over and slapped with a traffic ticket outside of Illinois, you must report the infraction to the Secretary of State. It is understandable to think that if you tell your employer about this violation, you are putting your job in jeopardy. But it is quite the contrary. You must notify your employer within 30 days or risk losing your job.
A serious traffic violation can be any moving violation under Illinois law, and they may include the following:
Speeding 15 mph over the limit
Improper lane usage
Reckless driving
Following too close
These violations can jeopardize your commercial driver's license or CDL so we understand that you may feel it is in your best interest to tell no one. However, failing to disclose a CDL violation can lead to serious penalties, including losing your CDL license. If you were driving through another state and are cited with a traffic violation but do not report it quickly you will need legal representation right away.
The Secretary of State requires that you report any convictions having to do with traffic violations within a month of when they occur. To ensure compliance the Illinois Secretary of State's office must be notified, specifically their Commercial Driver's License (CDL) Unit or the agency responsible for overseeing commercial licenses in your jurisdiction.
Legal Implications for Failing to Report A CDL Violation
In general, failing to report CDL violations could have legal implications. It might be considered a failure to fulfill a legal obligation or a breach of certain reporting requirements. The specific penalties and consequences can vary depending on the nature of the violation.
Contact an Elgin, IL, CDL Lawyer
At The Law Office of Brian J. Mirandola, a skilled Aurora, IL, CDL violation attorney will fight aggressively to help protect your livelihood. Call 847-488-0889 for a free consultation.
Source:
https://www.ilga.gov/legislation/ilcs/fulltext.asp?DocName=062500050K6-514