Understanding a Plea Deal in Illinois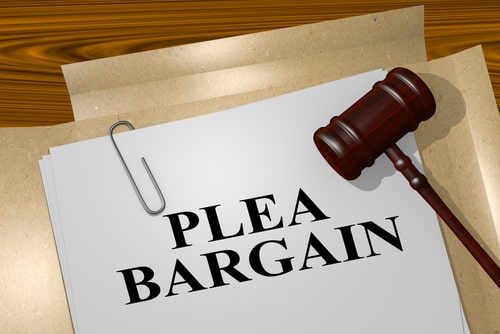 A plea deal, plea bargain, or plea agreement are all the same terminology used for an arrangement between a defendant and a prosecutor. The arrangement sees the defendant plead guilty to their accused crimes for reduced charges or a lighter sentence. Before signing any plea deal, it is smart to consult with a criminal defense attorney who has your best interests at heart.
What Can I Expect from Signing a Plea Agreement?
Sentence and charge reduction are only two reasons to sign a plea agreement. Other reasons include:
Getting through the proceedings faster
Dodging jail time
Avoiding a need for a jury of your peers
Keeping out of the media spotlight
A judge may not always accept a plea bargain, so you should be ready to formulate a defense with the help of an attorney. You should reject a plea deal if you know that you are innocent, it does not reduce your sentence, or if your attorney thinks you deserve a better deal.
Common Misconceptions of a Plea Bargain
Many defendants believe that plea bargains are only meant for the guilty. This is a glaring misconception. Plea deals can often help innocent individuals avoid facing harsher penalties if a jury finds them guilty.
Contrary to popular belief, not all plea bargains are the same. Each bargain is unique to the case where it is offered and depends on factors like a prosecutor's evidence against the defendant, the wishes of the victim, and any criminal history the defendant may already have.
Even if you take a plea deal, you will still be able to appeal the court's decision. Sometimes the sentence can still come off a little harsher than expected after signing a plea bargain. In this case, an appeal is a perfectly viable option to get the sentence reduced.
Can I Withdraw a Plea Deal?
A defendant can choose to alter or opt out of a plea deal even after one has been signed. This is only possible in some circumstances and will require the defendant to petition for withdrawal. The circumstances include:
Doubt of your guilt
A valid defense
You prefer a jury to decide your fate
You did not understand what you were signing
It is then up to the court to determine whether or not to accept the withdrawal. Acceptance of a defendant's petition will allow them to either go to trial or negotiate a new plea deal.
Contact an Elgin, IL Criminal Defense Lawyer
Understanding how plea bargains work is essential when facing criminal charges. For additional information and guidance, choose a Kane County, IL criminal defense attorney experienced in navigating and securing clients' fair plea deals. The The Law Office of Brian J. Mirandola is ready to defend you and your rights in criminal proceedings. Contact our office at 847-488-0889 for a free consultation and in-depth discussion of your case.