Ways to Put a DUI Arrest Behind You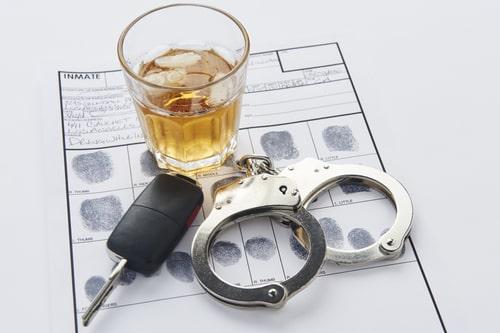 If you were arrested and possibly convicted of drunk driving, you may now be having trouble getting a hired at a new job or signing a new rental lease. When this information is not kept private, there are numerous parties who may be able to access it and potentially derail your future plans. You may be wondering if there is a way to protect your future and conceal your criminal record. The state of Illinois allows for two manners in which someone may conceal an arrest or conviction: expungement and sealing a criminal record.
Two Key Methods to Conceal Your Record
We understand that being arrested for driving under the influence can tarnish your reputation. But rest assured, there are two ways to clear your criminal record and keep any brushes with the law private. In the state of Illinois, you are allowed to expunge or seal certain criminal records. However, the only time you can conceal offenses related to DUI is if it does not result in a conviction.
In the case where you were arrested for drunk driving, but never convicted, a qualified DUI lawyer may be able to help you keep the arrest confidential. If you are arrested and the charges against you are later dropped or if you go to court and are found not guilty, you may be able to seal the DUI from your criminal record so that it does not appear in searches and continue to impact your life.
Expungement
Expungement erases a record so it is like the criminal act never happened. Physical records are destroyed and your name is removed from public criminal records. The Clerk's Office eliminates your name from their court files so that the information does not appear on an employment background check. The police department that conducted the arrest, state police, and the FBI will also have to expunge their records. The record will no longer be accessible to the public or most private entities.
Sealing
In Illinois, if you are arrested for DUI but are not convicted you may be entitled to seal your record. Sealing means that the criminal record is hidden from most of the public and cannot be viewed by people who are likely to make key decisions that will impact your future, such as prospective employers, landlords, and schools. When a record is sealed, a court order is required to unseal the record. It is not accessible on an employment background check or to the general public. Law enforcement including police, courts, prosecutors, and the Corrections Department still have access to a sealed record.
Contact a Kane County Expungement Lawyer
At The Law Office of Brian J. Mirandola, we can help you determine if you are eligible to conceal a DUI arrest. An Elgin, IL criminal record-sealing attorney is committed to helping you build a more promising future. Call 847-488-0889 for a free consultation.
Source:
https://www.ilga.gov/legislation/ilcs/ilcs3.asp?ActID=350&ChapterID=5