What is the Difference between Vehicle Theft and Vehicular Hijacking in Illinois?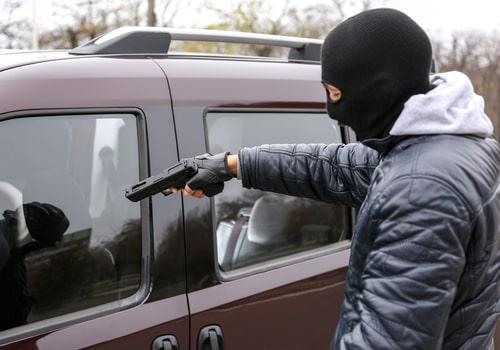 Motor vehicle thefts across 30 major cities spiked 59 percent from 2019 to 2022. When the pandemic began these crimes dwindled, then shot up again. Stealing a car or borrowing one without permission, could lead to vehicle theft charges and serious penalties. If you decide to steal that vehicle using force, you could be facing vehicular hijacking charges which are even more serious. These crimes could become a part of your permanent record accessible by employers and they could have a serious impact on your reputation. That is why it is vital that you seek the help of an experienced criminal defense attorney.
Stealing a Car
The theft of motor vehicles under Illinois law is a serious crime. The key is to prove that it was an intentional act. Actually stealing a car compared to borrowing the car from someone without knowing it was stolen are very different circumstances yet you could face felony charges under both scenarios.
Stealing or possessing a stolen vehicle that is worth more than $10,000 is a Class B felony. A conviction could lead to three to seven years in prison and fines of up to $25,000.
Vehicular Hijacking
There are circumstances in which vehicles are stolen by force. This is commonly known as carjacking or vehicular hijacking. In Illinois, these crimes rose throughout the pandemic. Whether you stole a car or used force to hijack a vehicle it is a serious felony. In Illinois, vehicular hijacking is a Class 1 felony and it is defined in the following manner:
Taking unlawful possession of a vehicle from a person
Using force or threatening force to carry this crime out
Sentencing can include four to 15 years in prison and a maximum fine of $25,000 on top of four years of probation.
Aggravated Vehicular Hijacking
There are situations in which this crime is carried out using a weapon thereby becoming aggravated vehicular hijacking. If a gun is pulled out, these are some elements that must be present to better understand these charges:
The hijacked person was 60 years or older
The hijacked person was disabled
A passenger under 16 years of age was present during the offense
The person accused of hijacking a vehicle had a weapon at the time
The person accused discharged a firearm
The person accused caused severe physical injuries or death after discharging a firearm
Aggravated vehicular hijacking is a Class X felony which includes sentencing between six to 30 years and a maximum of $25,000 in fines. Probation is not an option for this offense. Punishment for aggravated vehicular hijacking will vary depending on the circumstances.
Contact a Kane County Criminal Defense Lawyer
If you are facing vehicular hijacking charges a conviction can turn your life upside down in no time. At The Law Office of Brian J. Mirandola, we have more than 20 years of experience in the practice of criminal law. You need an Elgin, IL, criminal defense attorney with an understanding of the intricate defenses for vehicular hijacking charges. Call 847-488-0889 for a free consultation.
Sources:
https://counciloncj.org/wp-content/uploads/2023/01/CCJ%E2%80%93Crime-Trends-Year-End-2022-Word-for-PDF.pdf
https://www.ilga.gov/legislation/ilcs/fulltext.asp?DocName=062500050K4-103
https://www.ilga.gov/legislation/ilcs/fulltext.asp?DocName=072000050K18-3